Hello, we're Nautoguide
We love maps. We understand data. And we're really brilliant at creating attractive, intuitive and ever-so-slightly subversive visual engines (...maps, shmaps) for exposing, exploring, exchanging - and ultimately transforming - data. In a completely transparent way and through a totally collaborative process.
Ask yourself where CAN'T we do our thing? Imagine any conversation, any consultation, and any piece of storytelling, hosted by a location-sensitive, interactive digital canvas.
So we've found clever ways to help people discover their family history. Or give feedback on cycle lanes, keep their streets clean, explore electoral boundary changes, and navigate historical walks.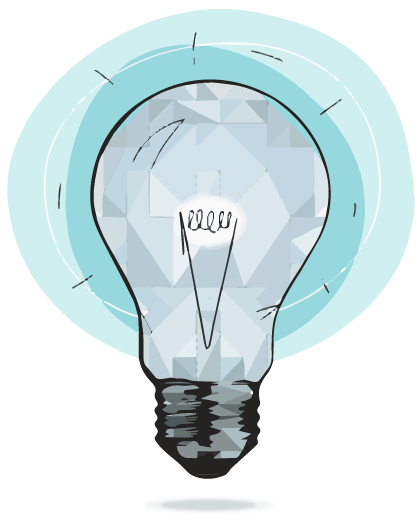 Showcase your area with Geovey
Our Geovey web app allows you to exhibit your area with a set of linked routes or walks guiding users around your local points of interest. The system integrates mapping, audio, video, imagery and the comments of experts or residents to create a rich and immersive tour of an area. Users can engage with the content and add their own experiences.
Furthermore, Geovey encourages individuals to get outside and follow the walks under their own steam. Interactive mapping and detailed configurable route instructions guide them seamlessly around the routes.
What better way to encourage exercise and well-being?
Geovey can map anything, a heritage walk, a tour of local shops, a mural trail, a vigourous walk with viewpoints or whatever it is you want your visitors or residents to engage with.
See Geovey in action at Brixham Walks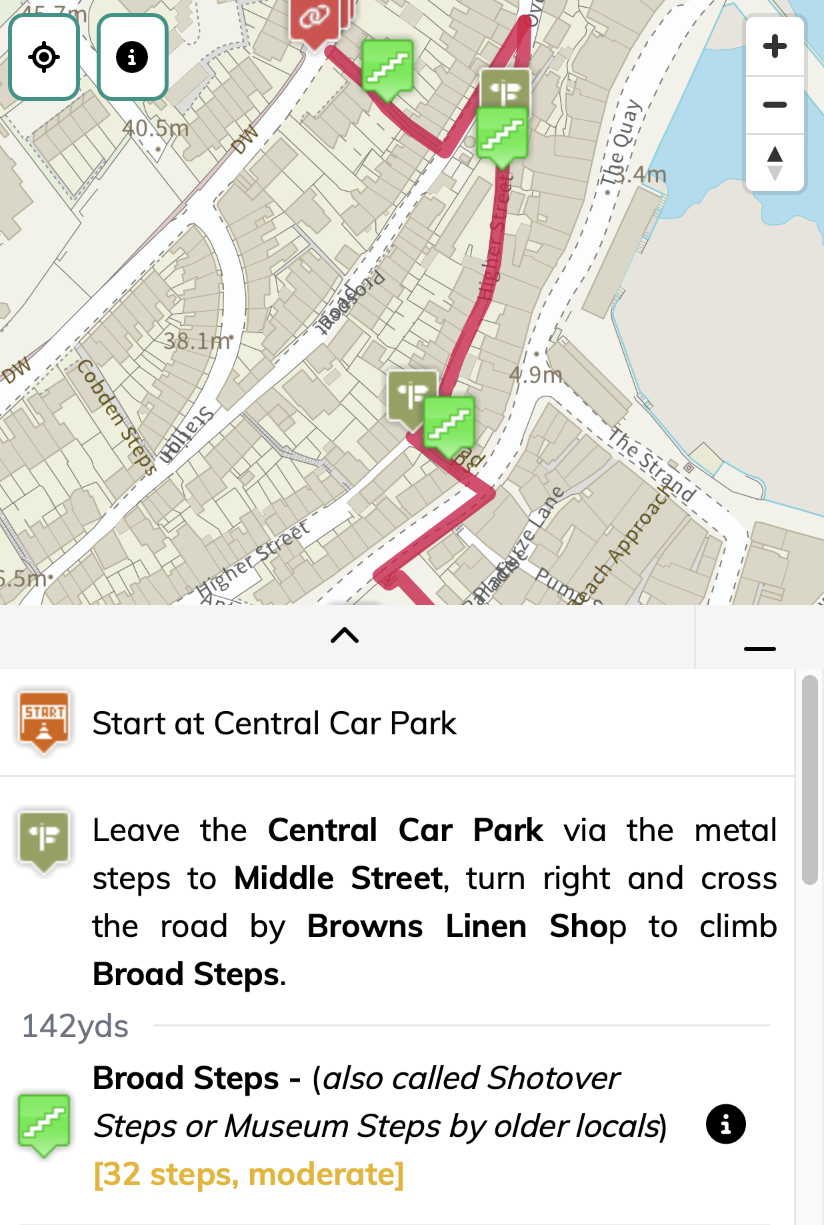 We Made Locaria
We develop an opensource data publishing platform called "Locaria". Locaria is a cloud service allowing you to maintain, publish and gain feedback upon location-based data to a wide and diverse audience. It provides digital mapping integrated into a web portal and search engine along with tools and APIs for data importing and management.
Showcase your Locality
Using Locaria you can easily create a powerful site showcasing your locality. Locaria can be configured to your specific publishing requirements and is optimised for mobile users. Locaria is 100% open-sourced, putting you in control if you need to customise or enhance the portal.
AWS Cloud
Locaria runs within the Amazon AWS cloud infrastructure and includes a simple installer to get the service up and running with a few configuration commands.
But we're more than happy to do it all for you. We can develop and host your site using Locaria
Locaria Open
We are in the process of forming a community interest company to take ownership of Locaria and deliver services for the better good. Keep your eyes on https://locaria.org for further details
Redrawing data as you redraw the map
We built a world-class boundary management tool that is now operated by Civica as Xpress Maps. This tool allows election management staff to manage a wide range of editing scenarios. From local authority ward reviews to impact analysis on sales territories. It's designed to be used by anyone within an organisation regardless of IT literacy. We developed this tool in partnership with Reigate and Banstead Borough Council.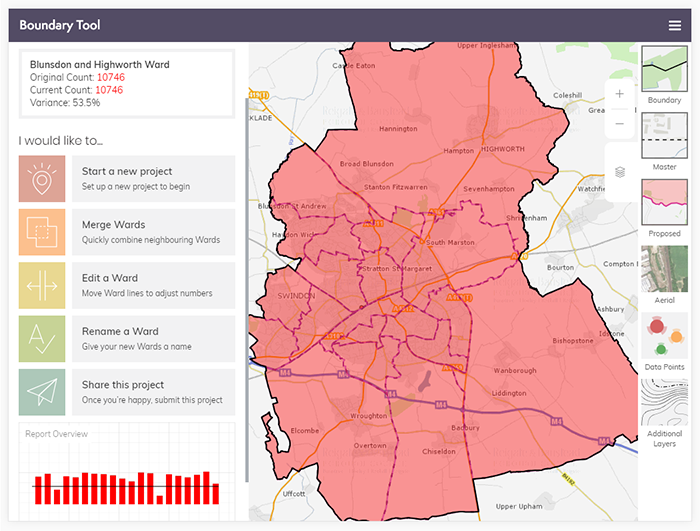 How we do what we do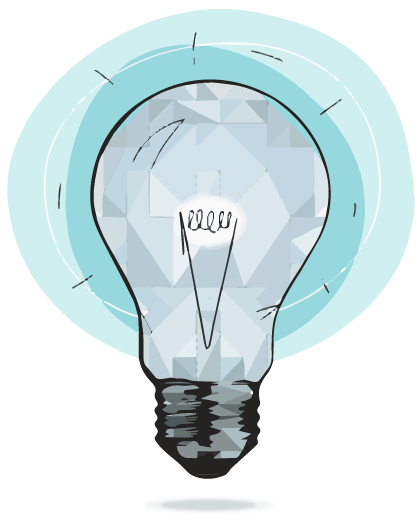 It starts with your bright idea. Challenge us with the impossible - 'maybe' is about as negative as we get. We know some pretty clever ways to integrate data, locations and interactions, and we're always ready to figure out some new ones.
You'll think you're outsourcing to us. But really, we're putting you on our team. You get a timeshare in our hearts, our brains, and on our excellent software platform - Locaria - which is where the time and cost savings come from.
We'll work with you to design, develop, test, deploy and support a solution to your digital mapping conundrum. From concept, to end of life.
Let's make your idea happen
The last words on us
We believe that all data tells stories, and it's our job to make them brilliant. And we love challenges, thriving when we can figure out things that daunt others.
Our twin creeds are open and agile - which aren't very compatible with silos and hierarchies. So we believe in building bridges, not walls
As a short-hand, think of us as a digital oasis of compulsive problem solvers with an ass-kicking organic, open technology platform, telling stories through maps.
Dave

CEO - Talks a lot, cycles bikes, rows gigs, obsesses over SQL

Rich

COO - El Capitan, runs the technology ship and hangs off rock faces
We've worked in partnership with
Xpress Software

"Xpress is the largest and most experienced supplier of electoral management software in the UK."

Cadcorp

"Cadcorp is a software development company focused on geographic information system (GIS) and web mapping. Cadcorp SIS® is an integrated family of geospatial products comprising desktop, web and developer tools."

Ordnance Survey

"A digital business, whose highly accurate maps help governments, companies and individuals to be more effective, both in Britain and overseas"

Housemark

"A major player in the Social Housing analytics and benchmarking space"