Hello, we're Nautoguide
We love maps. We understand data. And we're really brilliant at creating attractive, intuitive and ever-so-slightly subversive visual engines (...maps, shmaps) for exposing, exploring, exchanging - and ultimately transforming - data. In a completely transparent way and through a totally collaborative process.
Ask yourself where CAN'T we do our thing? Imagine any conversation, any consultation, and any piece of storytelling, hosted by a location-sensitive, interactive digital canvas.
So we've found clever ways to help people discover their family history. Or give feedback on cycle lanes, keep their streets clean, explore electoral boundary changes, and navigate historical walks.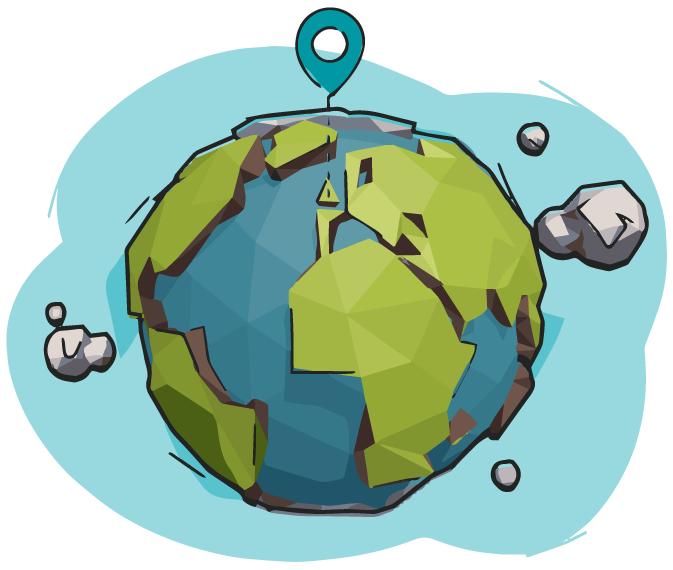 Redrawing data as you redraw the map
Featured Product: Boundary Tool
Our boundary tool allows you to manage a wide range of editing scenarios. From local authority ward reviews to impact analysis on sales territories. It's designed to be used by anyone within your organisation regardless of IT literacy. We have developed this tool in partnership with Reigate and Banstead Borough Council.
You can see how easy we've made this by exploring the tool with a free trial.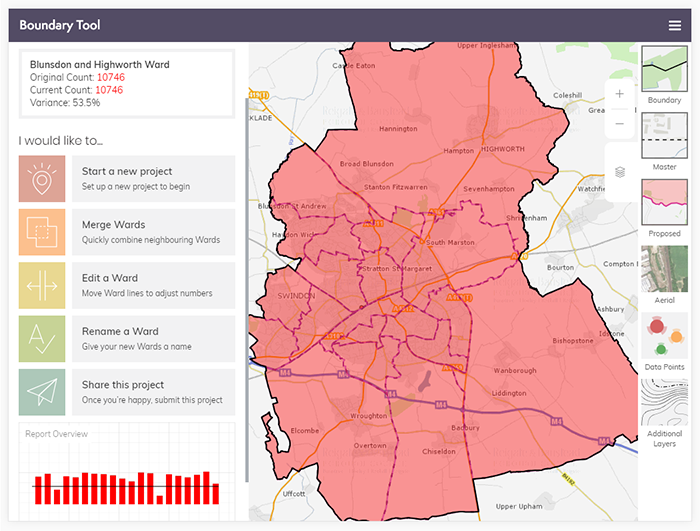 Is this moving too quickly? Take a look at our (static) case studies here.
How we do what we do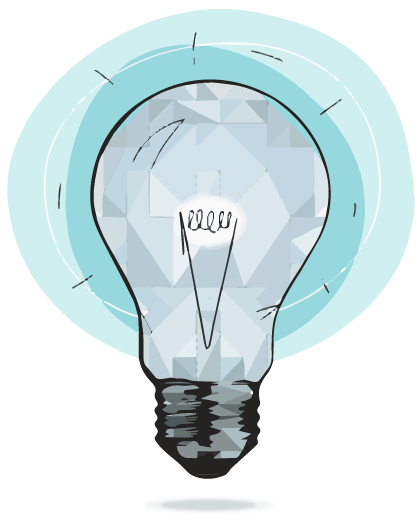 It starts with your bright idea. Challenge us with the impossible - 'maybe' is about as negative as we get. We know some pretty clever ways to integrate data, locations and interactions, and we're always ready to figure out some new ones.
You'll think you're outsourcing to us. But really, we're putting you on our team. You get a timeshare in our hearts, our brains, and on our excellent software platform - Geovey - which is where the time and cost savings come from.
We'll work with you to design, develop, test, deploy and support a solution to your digital mapping conundrum. From concept, to end of life.
Let's make your idea happen
The last words on us
We believe that all data tells stories, and it's our job to make them brilliant. And we love challenges, thriving when we can figure out things that daunt others.
Our twin creeds are open and agile - which aren't very compatible with silos and hierarchies. So we believe in building bridges, not walls
As a short-hand, think of us as a digital kibbutz of compulsive problem solvers with an ass-kicking organic, open technology platform, telling stories through maps.
Dave

CEO - Talks a lot, draws convoluted diagrams on flipcharts, obsesses over SQL

Rich

COO - El Capitan, runs the technology ship and hangs off rock faces

Dunc

UX - Curates gorgeous UIs, the friendly face of CSS unless IE11 is mentioned

Paul

Co-founder

Dan

Co-founder
We work in partnership with
Xpress Software

"Xpress is the largest and most experienced supplier of electoral management software in the UK."

Cadcorp

"Cadcorp is a software development company focused on geographic information system (GIS) and web mapping. Cadcorp SIS® is an integrated family of geospatial products comprising desktop, web and developer tools."

Ordnance Survey

"A digital business, whose highly accurate maps help governments, companies and individuals to be more effective, both in Britain and overseas"